Official USA Calming Dog Bed Anti Pet Anxiety - PRE-ORDER ONLY (Stock Arrives Feb 25th)
Need a discount? Use 'PUP10' ❤️
PRE-ORDER ONLY (Stock Arrives Feb 25th)
Enjoy 70% off whilst on PRE-ORDER!

Welcome To Calming Pup USA

™
OFFICIAL CALMING PUP DOG BED STORE 
THE LAST USA PET BED YOU'LL EVER HAVE TO GET, GUARANTEED!
MEGA CLEARANCE SALE
70% OFF UNTIL STOCK LASTS!
SAVE 70% OFF - MEGA CLEARANCE SALE

Official Calming Pup Doggy Bed Store
Highest Quality, Extra Vegan Faux Fur & Extra Padding!
Do you find it stressful leaving your dog home alone? It's never easy... Why not make it easier? Ease your dogs anxiety and your stress with our Anti Anxiety Calming Dog Bed!
Pamper your pet with our self-warming and the soothing bed that is finished with a luxurious faux shag fur and mimics the cozy comfort of a mother's fur coat!
Paired with deep crevices that allow your pet to burrow, your fury kids will have full, restful sleep for improved behavior and better health.
Get your fur kids today and let them rediscover good night's sleep! Our Calming Bed was designed to help ease separation anxiety and give your Fur Baby blissful comfort especially when you're not around!
Now your four-legged friends will enjoy your warm embrace at all times!
Now With Extra Fluff, Padding & Comfort For Maximum Value!
😴☁️IT'S LIKE SLEEPING ON CLOUDS!☁️😴
Are The Beds Machine Washable?

🤔
Yes, our amazing Calming Dog Beds are! It's as simple as tossing it gentle machine wash with gentle dryer to finish it off. Place in a cool dry place away from direct sunlight and it should be good as new :) 
Your pups are going to be very excited to receive our amazing Calming Dog Beds!
THE ORIGINAL CALMING DOG BEDS
Did You Know?
There are roughly 900 million dogs around the world. Of those 900 million dogs 70% will suffer anxiety at some stage in their life. A lack of comfortable sleep can lead to all kinds of physical and mental health problems for dogs. 
The Solution
Most of the time, anxiety or depression in pets can simply be solved with a better night's rest, or an ease of anxiety when you leave the house and that's where our Calming Dog Bed comes in!
Our solution needs to incorporate scientific principles to our pet products to give them a happier and healthier life. 
Our Calming Pups Calming Dog Bed is an incredible new dog bed that has gone viral all over the WORLD!
It is revolutionizing how much importance we place on the sleeping habits of our pets, as well as helping to tackle the rise of anxiety symptoms in dogs.
Designed By Calming Pup❤️
Size Guide
Recommended Sizes Are Estimate Only
40 CM  / 15" In - Up to 10 lbs / 5-6 kg
50 CM  / 20" In - Up to 15 lbs / 6.8 kg
60 CM / 24" In - Up to 25 lbs / 11.3 kg
70 CM / 27.6" In - Up to 35 lbs / 15.8 kg
80 CM / 32" In- Up to 45 lbs / 20.4 kg
100 CM / 39.4" In - Up to 100 lbs / 45 kg

110 CM / 43" In - Up to 120 lbs / 50 kg

120 CM / 47" In - Up to 140 lbs / 60 kg

Size Chart For Pets Example
15" - 20" (40CM - 50CM):
Perfect for small pets to cuddle in with large raised rims to have your small pets cuddle in to mimic mothers fur coat! Have them buried under the comfort & faux fur!

24" - 27.6" (60CM - 70CM):
Perfect for medium pets, ideal size for medium pets who loves their own little doggy bed space.
24" - 27.6" (80CM - 90CM): (Currently Best Selling Size)
Perfect size for most breeds, its not too big and not too small for a calming bed. 24" 27.6" size will have extra raised rims fluff & plush content. This size is perfect for almost all dogs who loves to snuggle in the beds!

(Best Selling Size: Recommended)
39.4" - (100CM): 
Large dog breeds, perfect for large dog breeds who prefers a large bed to cuddle day in, day out! If you're unsure about your pets size, generally this size fits most criteria of dog breeds small or large!
(We have even larger dog bed sizes up to 47" Inches Dog Beds!) 
GET 120CM (47") (MASSIVE) 
FOR THE SAME PRICE AS 110CM  (43")
FOR TODAY ONLY!
INTRODUCING OUR MASSIVE DOG BEDS!
43" - 47" (110CM - 120CM): MASSIVE!
(Get 47" / 120CM Same Price as 43" / 110CM For Limited Time Only!)
We at Calming Pup has created the largest calming dog bed of all! Just imagine a MASSIVE bed full of fluff, faux fur & comfort! Will fit you, your pets and everyone! You & your pets will WAGG" & SMILE all day long with a great time resting & cuddling with pets!
Our beds are scientifically catered for dogs satisfaction! We have added extra plush in each of our Calming Dog Bed sizes to maximize a pets comfort all day & all night long!
Recommended Size For Most Dogs:


(70-90CM) 24" - 35" 
With our current feedback from furry parents/customers, we recommend you purchase 2 sizes larger from your pets size for more size and perfect fit when pets laying flat & curling.
The sizes provided are the entire bed diameters and the sizes provided are general size averages. Sizes may be 5-15" Inches smaller for the first week as the plush content adjusts larger & fluffier overtime.
For better sleep & comfort, we have added 100G - 250G extra thick plush to the bed and the round rims to each sizes! Wagg Furr Smilee!
Please kindly measure the bed prior to purchasing to see rough guidelines of how big the bed may be. We recommend you purchase 2 sizes above for a perfect fit for your furry pets! Make Your Pups Wagging" & Smiling!"
COLORS
YELLOW/BEIGE CALMING DOG BED
PINK CALMING DOG BED
LIGHT GRAY CALMING DOG BED (BEST SELLER)
SUPER DEEP NAVY BLUE / DEEP GRAY COMBINED - CALMING DOG BED
(Slight Navy Blue Combined With Deep Gray Color)
PREMIUM EDITION LIMITED FROST BEDS!
(Light Gray Mixed Dark Gray Double Frost Premium Edition)
100% Paw'someness & Satisfaction guarantee!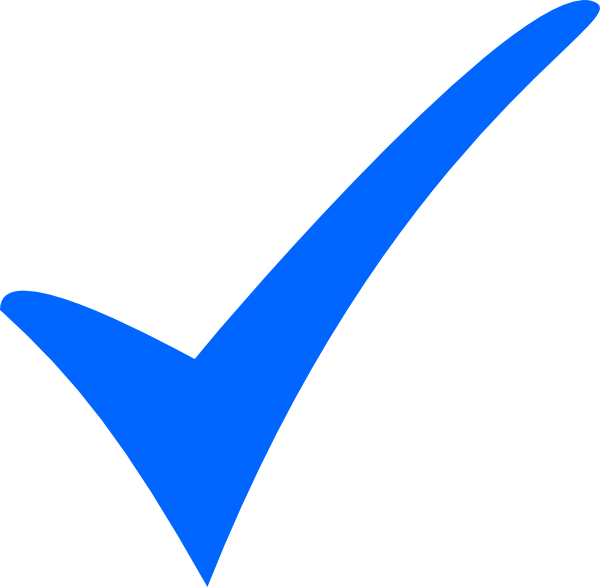 Anti Anxiety 
Our Bed helps with getting rid of our furry friend's separation anxiety when we leave the house!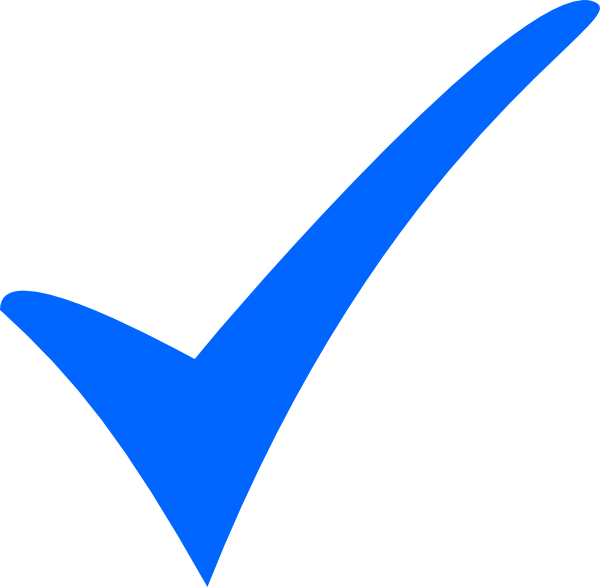 100% Pup Happiness 
Our fluffy material is perfect for our sleepy head fur babies! Your fur kids will truly love these!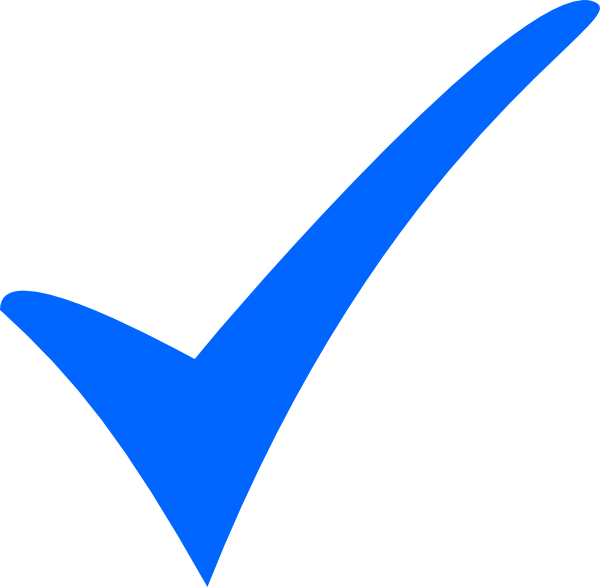 Proven to ease anxiety
Our bed can help relax and ground your fur kids. This concept is known to therapists, who have been using it for decades to help ease anxiety. The raised rim creates a sense of security. And activate the nervous system in a positive way which allows your fur kids to calm down faster, relax more easily, and sleep more soundly.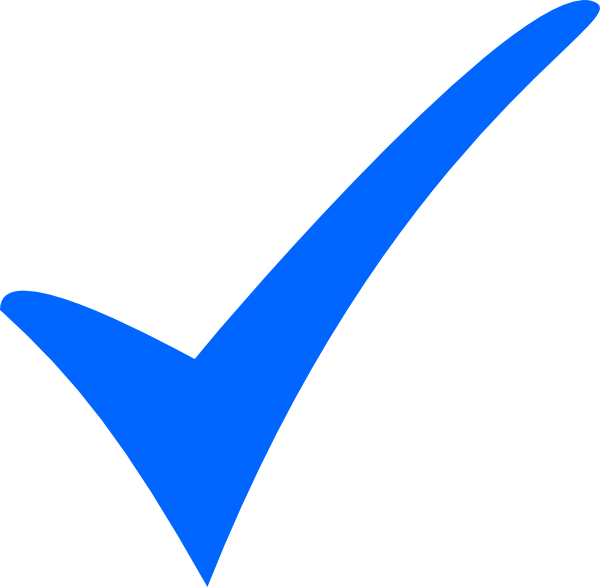 Extra comfort
Ideal for pets who love to curl up! The raised rim provides head and neck support, while the super-soft filling offers joint and muscle pain relief.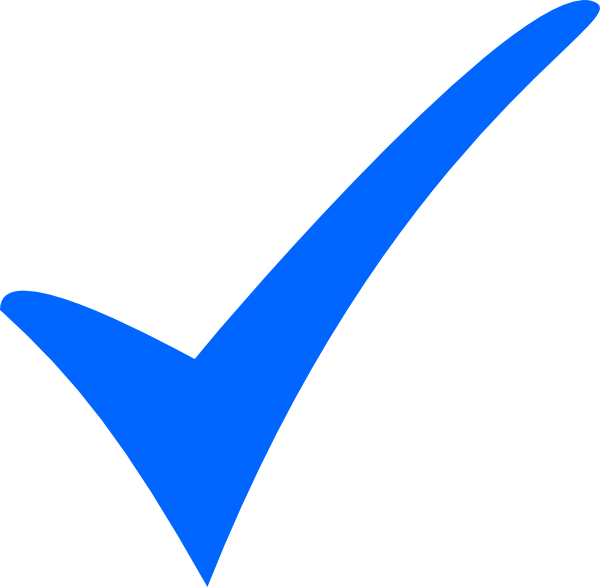 Ultra soft vegan fur fabric
Made from ultra soft vegan fur. It is one of the comfiest materials. And is what baby blankets are made from! Its long fibers are soft durable.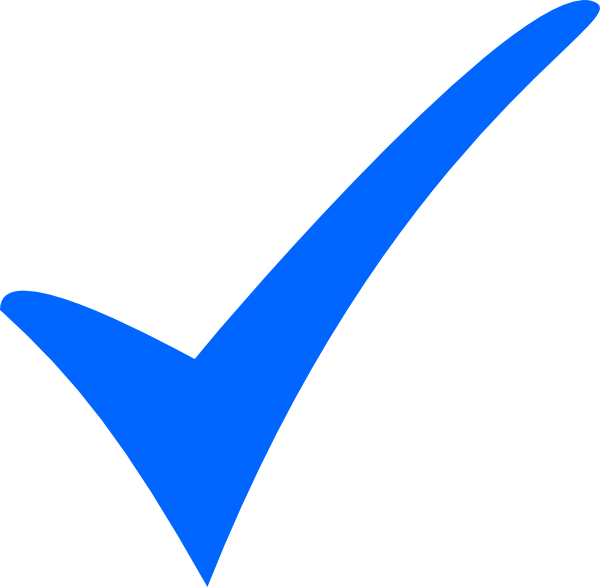 Luxury design
Luxury design and look makes our Calming Bed a great addition to accommodate the design of any home.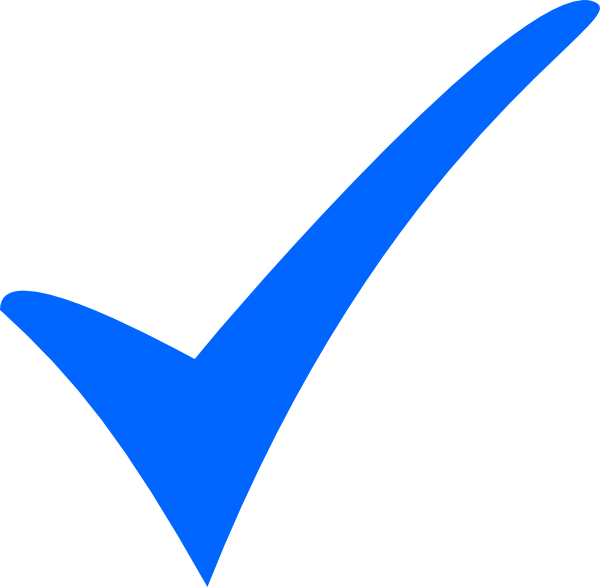 Easy to clean
Simply give it a manual hand wash with warm soapy water and gently wash the bed. Leave in a sunny but shaded area to dry.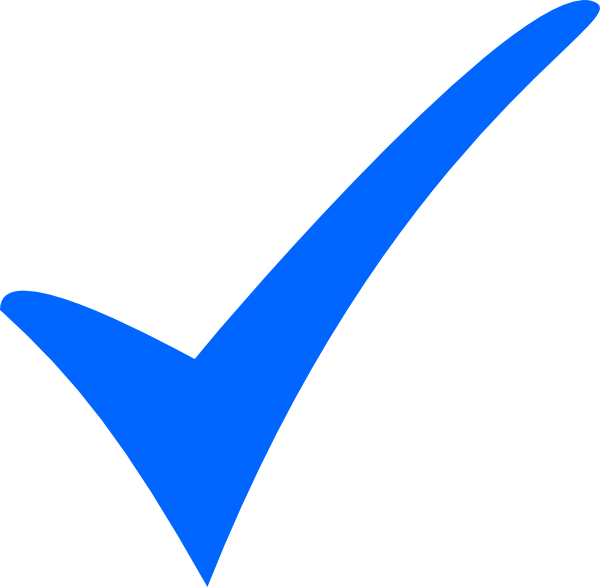 Bottom Non-Slip Design 
Worry less about the bed slipping away from the floor! Our accurate design technology has allowed it to have a non slip design so your fur babies can enjoy a goodnight sleep!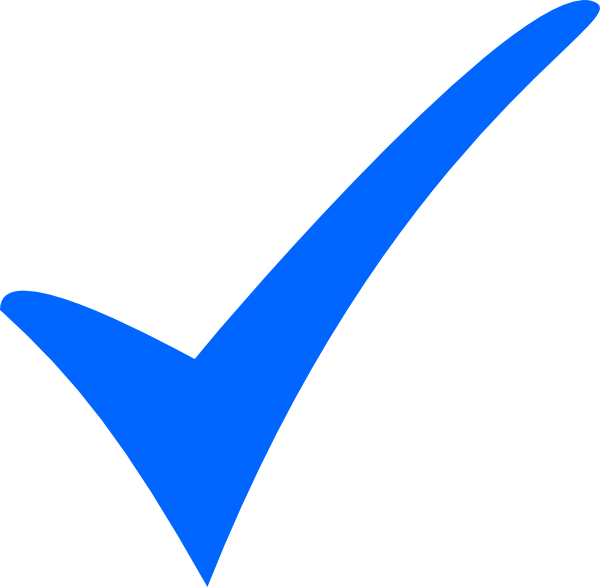 Official Calming Pup Doggy Bed Store! Receive original quality, extra fluff, plush, comfort and vegan fur! 
SAVE 70% OFF WITH OUR
LAST CHANCE CLEARANCE SALE!

Not Saving 70% OFF Today May Be Your Biggest Regret!
Grab Our Highest Selling Calming Pet Beds WORLDWIDE!

Official Calming Pup Doggy Bed Store
Highest Quality, Extra Vegan Faux Fur & Extra Padding!
Why Calming Pup?
Our Calming Pup Dog Beds are the highest quality dog beds in the world! The amount of fluff, plush and vegan faux fur has the entire world wanting our Calming Pup Dog Beds! 
Please support our business during these difficult times. By supporting us, you are supporting the paw community, all the homeless dogs / pets which have been rescued recently. 
We continue to serve the community and we will continue to do so. With the help of your purchase, you are directly supporting a local US business and supporting the pets which have been rescued homeless. 
We hope you get our Calming Pup Dog Beds today and see the difference of happiness with your pets today! Now exclusively having extra fluff and plush & vegan faux fur, your Paw'some pets will truly have better health & energy with the incredible technology of our pet beds which mimics a mothers fur. 
Available At Calming Pup Store Only!
Shipping & Deliveries ✈️
Due to unforeseen stock forecasts - Our next batch will arrive in February 25th. 
United States:
Delivery times are around 7-12 business days, not including weekends after receiving a tracking number.
Due to the mega backlog from our Christmas/New Year orders, please allow some time for dispatch to take in place for your orders. There may be up to 4-7 business day delays with dispatching your order. 

GET 70% OFF TODAY DURING THIS SEASON !

Australia, UK, CANADA & Other Countries:
Deliveries outside USA will need 10-15 business days delivery due to location being outside United States. Additional time (1-2 Additional Weeks) may be present depending on delivery locations outside USA.
 Extra Delivery Notes: Wagg'' Furr Smileee!!
We don't support PO box deliveries. Please place other shipping address. Thank you!
Delivery address cannot be changed once ordered, in any case you wish to change after ordering, you will be liable for reshipment costs once we have confirmed an updated address with you (if applicable).
We Thank You For Your Support In Our Original Calming Beds!
By supporting us, you are supporting the real Calming Dog Beds! Our beds has more fluff, more plush and extreme comfort awaits you! We thank you for your business and we hope you can support us during these challenging times!
We thank you for your support!❤️ Every bit of purchase helps with our private shelter for pets with their shelter and daily food during these difficult times.
Official Calming Pup Calming Dog Bed Store!
Please support our Original Calming Pup Dog Beds

 

❤️ 
We want you to have the best customer experience with online shopping, we are willing to go above and beyond to ensure you are happy with your purchase. 
We promise, you will not feel left out after shopping with us <3 We will always make sure to manually give you updates for your order almost everyday! (Literally)
We truly hope you shop with us, support our brand and we hope you give your fur kids the best sleep they deserve! 
By supporting us, you are directly supporting a local business online! For that, we truly do appreciate you!
We hope you can support our business here in in order to provide homes/shelter and food for our rescued pets in our pet & housing shelter homes. 
Imagine Joy Of Your FUR KIDS Will Have! It Will Truly Change Their Lives!

We truly hope you shop with us, support our brand and we hope you give your fur kids the best sleep they deserve! 
We truly do appreciate you if you support our mission & local business!
Our modern looking pet beds will truly be the best doggy investment ever!
EXTRA COMFORT AWAITS!
Extra Fluff & Vegan Faux Fur For Extreme Comfort & Instant Sleep!
Extra bottom padding for you and your furry friend to enjoy! 
Lastly, we added an extra layer of fluff for the outer sides!
GET YOURS TODAY & SUPPORT OUR MISSION
SAVE 70% OFF
CALMING PUPS MEGA HOUR SALE!
FREE EXPRESS DELIVERY TO USA AVAILABLE!
Get Your Pup Our Best Selling Fluffy Dog Beds Today!
We Don't Want Any Fur Parents Regretting When We End Our MEGA 70% OFF SALE!
Our once in a lifetime MEGA sale is officially live today! Time to grab our highest selling Calming Dog Beds! We have delivered over 10,000+ of our fluffy dog beds WORLDWIDE and we can't wait for you to grab one or many for your best friends forever pups!
Our Mega Calming Pup sale is ending very soon! We don't want any fur parents regretting on saving 70% OFF! 
What are you waiting for? Woof Woof! 

Give Your Loved One Blissful Comfort Today!
Now your loved ones can have restful sleep & calmer behavior and better health! 
So what are you waiting for? 
Save 70% OFF Sale + FREE USA/UK Express Delivery
Click The Blue Add To Cart 

Need a discount? Use 'PUP10' ❤️

PRE-ORDER ONLY (Stock Arrives Feb 25th)
Enjoy 70% off whilst on PRE-ORDER!