Pet Comb Massager and Groomer For Dogs & Cats
CALMING PUP'S 
 MEGA 30% OFF SALE!
Comb Massager & Groomer by Calming Pup! 🐾
The best pet groomer and massager, now at the tip of your fingers!
Calming Pup's Comb Massager and Groomer is a tool that helps you SAFELY remove dead hair from your furry friend before it has a chance to fall out.
The comb makes grooming easier for you and more comfortable for your furry friend, giving you more time to bond with each other!
With this effective and efficient tool, you will surely massage and pamper your way to your fur baby's heart!
HIGHLIGHT FEATURES
Curved Steel Tooth:

 With its steel curved teeth, it gets deep in the fur than normal combs without scratching your fur baby.
Made Comfortable:

 This is super comfy not just for your pal but also for you with its easy to grasp handle.
Durable and Non-Toxic:

 The material is of high quality and made to last for numerous combing sessions.
Prevents Entangled Fur:

 Regular combing and grooming help in preventing entangled fur and hair matting.
Portable and Light:

 Can be used anytime your furry friend wants to cuddle and relax while being groomed.
Specifications:
Material: ABS Plastic, Steel
Package Includes:
1 x Pet Comb Massager and Groomer
Secure Yours Today By Clicking The Blue 'Add To Cart' Button!
Shipping & Deliveries ✈️
United States:
Order Today & Get 8-12 Business Days Delivery! (After Receiving Tracking)
Generally delivery times are around 8-12 business days, not including weekends after receiving a tracking number.
Australia, UK, CANADA & Other Countries:
Deliveries outside USA will need 10-15 business days delivery due to location being outside United States. Additional time (1 Additional Week) may be present depending on delivery location outside USA.
We don't support PO box deliveries. Please place other shipping address. Thank you!
Extra Delivery Notes: Wagg'' Furr Smileee!!
The Best Customer Experience To You!
We want you to have the best customer experience with online shopping, we are willing to go above and beyond to ensure you are happy with your purchase. 
We promise, you will not feel left out after shopping with us <3 We will always make sure to manually give you updates for your order almost everyday! (Literally)
We truly hope you shop with us, support Calming Pup and we hope you give your fur kids the best products they deserve!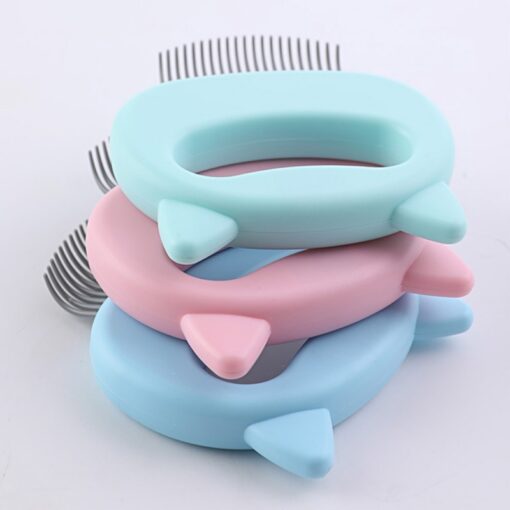 Save 60% OFF Today + FREE USA Express Delivery
Click The Blue Add To Cart NOW!