Calming Pups Rechargeable Pet Nail Grinder/Trimmer Premium Edition
CALMING PUP'S 
 MEGA 50% OFF SALE!
Electric Pet Nail Grinder & Trimmer 
Made By Calming Pup 🐾
SAY GOODBYE TO EXPENSIVE VISITS TO THE VET!
Easier and safer way of trimming your fur baby's nails!
If you are a responsible owner, you know how important it is to groom your pet's nails, but does your pet get terrified every time you go for his/her nail care or whip out those nail clippers?  
 Did You Know?
90% of pet owners injure their pet's trying to use nail clippers because they won't sit still.

Groomers get the job done, but going every month can be VERY expensive.
What if your pet let you trim their nails?
Our Electric Pet Nail Trimmer makes sure you & your fur baby won't have to worry about these issues. Trim your pet's nails with ease, precision, and a super comfortable grooming experience all in the comfort of your home.
The Calming Pup Electric Nail Groomer offers a soft, smooth, and painless way to trim and groom your fur baby's nails quickly and easily, reducing the risk that comes with over-clipping. 

Using this versatile nail groomer, you can gently file down your pet's nails to the ideal length with removable attachments to suit a variety of small, medium and large pets.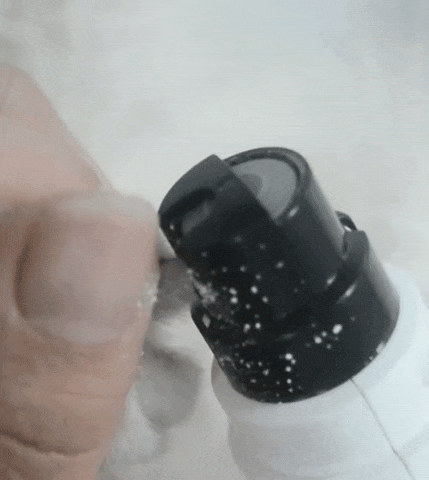 With this Nail Groomer you will not only save a lot of money but also your fur baby from all the stress and the hassle!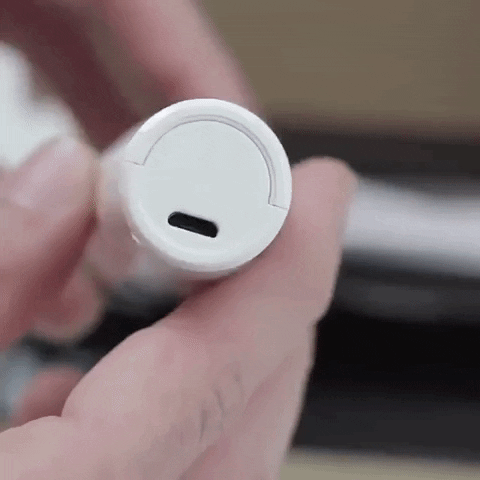 Its lightweight and ergonomic shape make it easier to handle and operate using either your left or right hand. 
HIGHLIGHT FEATURES
USB Rechargeable:You can charge by power bank, computer, etc. Just plug in for 2-hours (fast charging) for at least 3-hour working time.

Low noise: Diamond drill grinder, ultra quiet and safe, which will not scare your pets!
Essentials in one kit: All you need is in one set to keep your fur baby's nail clean and short.
Portable: With its sleek and modern design, you can safely bring this anywhere with your travels with your buddy.
SAY GOODBYE TO EXPENSIVE VISITS TO THE VET!
A cheaper alternative to salons: You can use it anytime and anywhere and it saves you a lot of time and money. This also creates a great bonding moment between you and your fur baby!

Our pet nail grinders lasts forever and you won't ever have to pay another cent in VET bills for nail trimming for your dogs! 
Specifications: 
USB adapter input: AC100V-240V 50 / 60Hz
USB adapter output: DC5V 1000mA
Charging time: about 2 hours
Wireless use time: about 3 hours
Package Inclusions:
1 x Calming Pup Pet Nail Grinder
1 x USB Charging Cord
1 x User Manual
1 x Grinding Head
1 x Box
What Are You Waiting For? Secure Yours Today By Clicking The Blue 'Add To Cart' Button!
Shipping & Deliveries ✈️
United States:
Order Today & Get 8-12 Business Days Delivery! (After Receiving Tracking)
Generally delivery times are around 8-12 business days, not including weekends after receiving a tracking number.
Australia, UK, CANADA & Other Countries:
Deliveries outside USA will need 10-15 business days delivery due to location being outside United States. Additional time (1 Additional Week) may be present depending on delivery location outside USA.
 We don't support PO box deliveries. Please place other shipping address. 
Extra Delivery Notes: Wagg'' Furr Smileee!!
The Best Customer Experience For You!
We want you to have the best customer experience with online shopping, we are willing to go above and beyond to ensure you are happy with your purchase. 
We promise, you will not feel left out after shopping with us.
We will always make sure to manually give you updates for your order almost everyday! (Literally)
We truly hope you shop with us, support Calming Pup and we hope you give your fur kids the best dog products we have to offer!
SAY GOODBYE TO EXPENSIVE VISITS TO THE VET!
Save 50% OFF Today + FREE USA Express Delivery
Click The Blue Add To Cart NOW!