Interactive Motion Pet Ball - Automatic Rolling Dog & Cat Ball Toy
CALMING PUP'S 
 MEGA 30% OFF SALE!
Interactive LED Motion Pet Ball by Calmping Pup🐾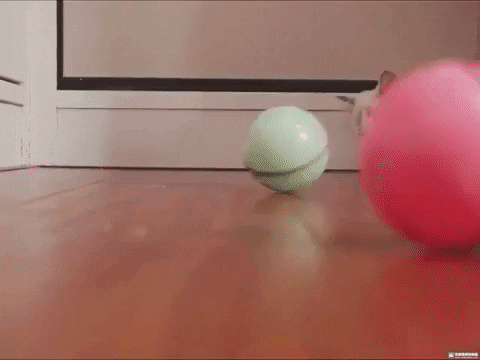 The best indoor experience for your furry friend!
Give your furry friend the attention it deserves – even when you are not around!
With our Interactive LED Motion Pet Ball, you will never have to worry about leaving your friend bored and alone.
This motion pet ball will surely attract attention very well and will keep your friend entertained for hours while getting that proper exercise!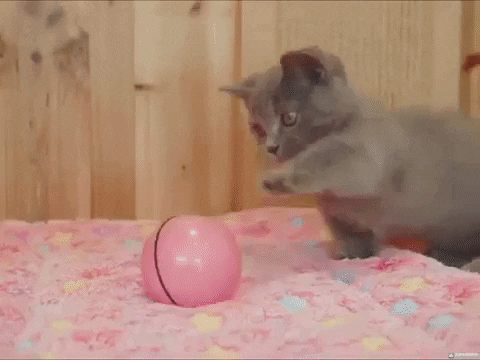 HIGHLIGHT FEATURES
High-quality and non-toxic material: This Smart Interactive Dog Toy's shell material is made of high quality and non-toxic ABS and BPA materials, making it completely safe for your furry friends to play with.
Durable: Made with a sturdy casing that is wear and drop resistant.
360-degree self-rotation and LED light function: Just press the button and the ball will start to rotate 360 degrees automatically. The ball will continue to move around an area and will generate LED light at the same time, further increasing your friend's interest. 
Automatic direction change - When colliding with walls, chairs, doors, etc., the ball will automatically change its direction without manual intervention.
Built-in battery and USB rechargeable: No need to change the battery every now and then. Just plug it in for a quick charge and your furry friend can resume playing with it!
SPECIFICATIONS
Material:

 

Non-toxic ABS plastic
Size:

 

6.2cm diameter
Weight:

 

110g
Colors:

 

White, Pink, Green
Package Inclusions:

 

Get 1 Interactive Pet Ball + 1 USB cable + User manual
Secure Yours Today By Clicking The Blue 'Add To Cart' Button!
Shipping & Deliveries ✈️
United States:
Order Today & Get 8-12 Business Days Delivery! (After Receiving Tracking)
Generally delivery times are around 8-12 business days, not including weekends after receiving a tracking number.
Australia, UK, CANADA & Other Countries:
Deliveries outside USA will need 10-15 business days delivery due to location being outside United States. Additional time (1 Additional Week) may be present depending on delivery location outside USA.
We don't support PO box deliveries. Please place other shipping address. Thank you!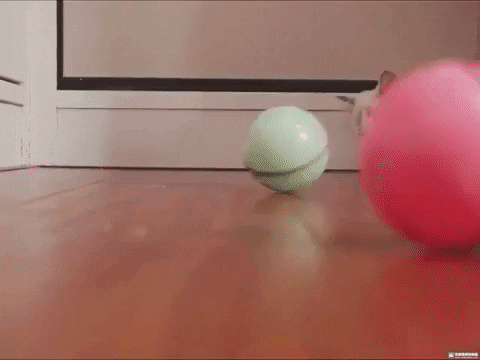 Extra Delivery Notes: Wagg'' Furr Smileee!!
The Best Customer Experience To You!
We want you to have the best customer experience with online shopping, we are willing to go above and beyond to ensure you are happy with your purchase. 
We promise, you will not feel left out after shopping with us <3 We will always make sure to manually give you updates for your order almost everyday! (Literally)
We truly hope you shop with us, support Calming Pup and we hope you give your fur kids the best products they deserve! 
Save 30% OFF Today + FREE USA Express Delivery
Click The Blue Add To Cart NOW!