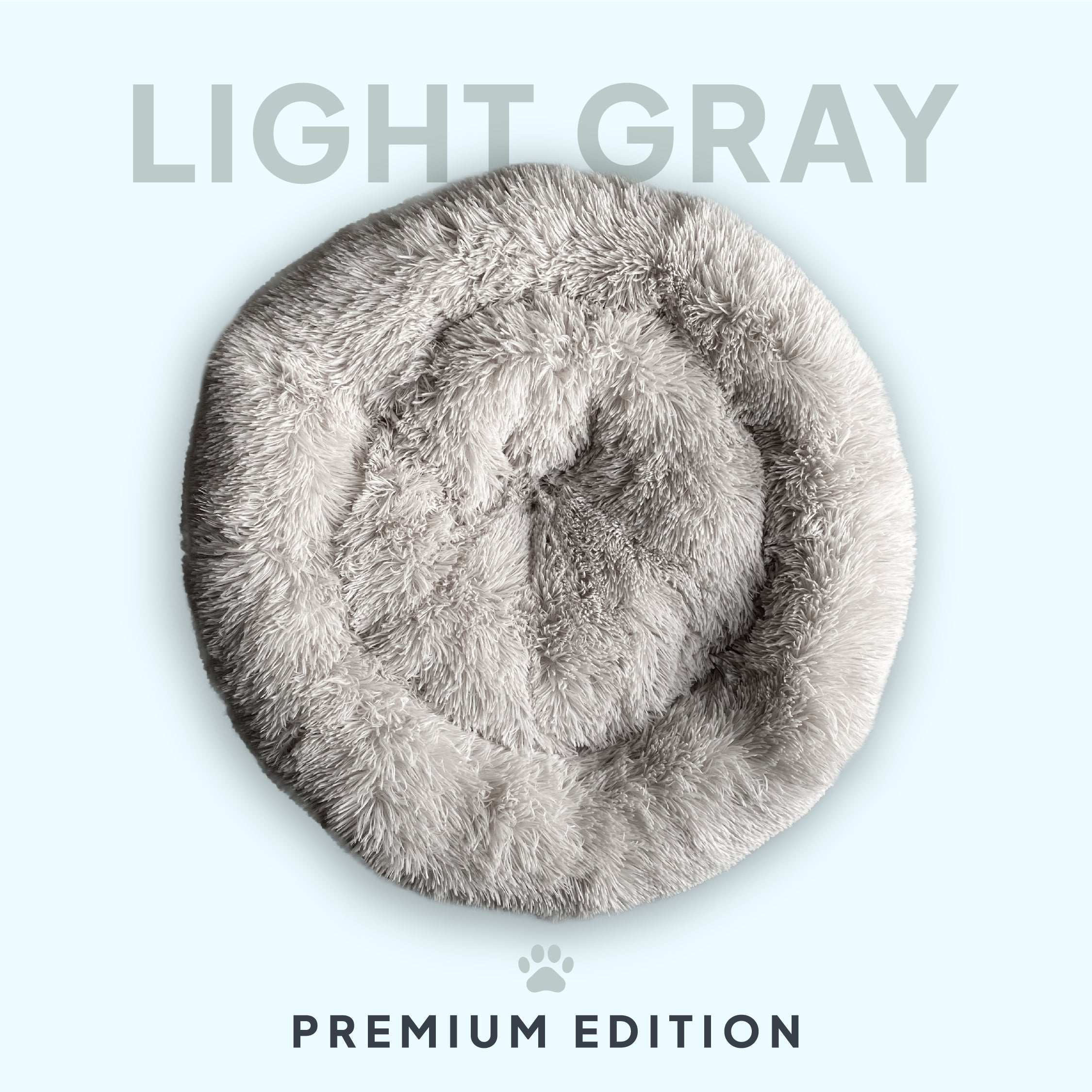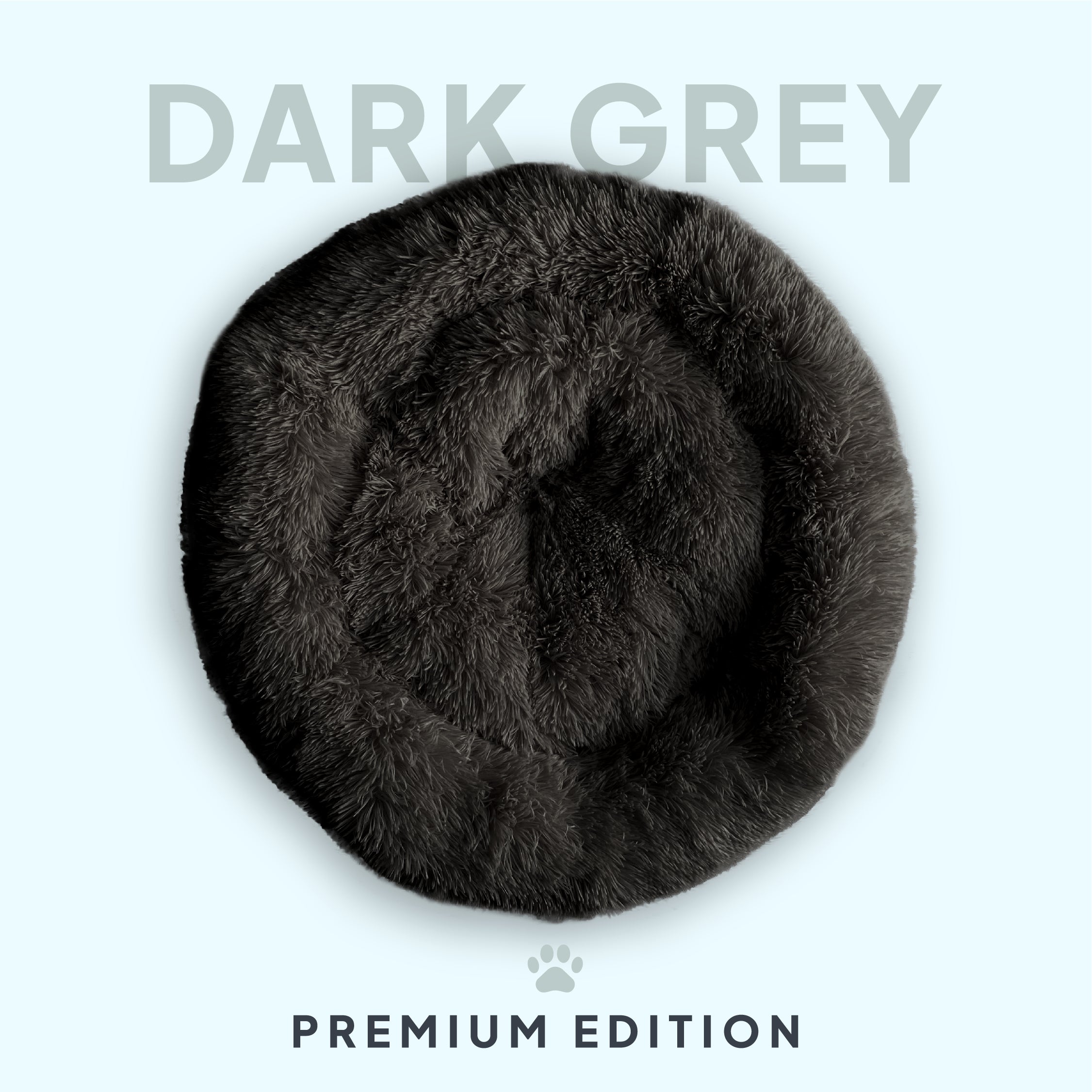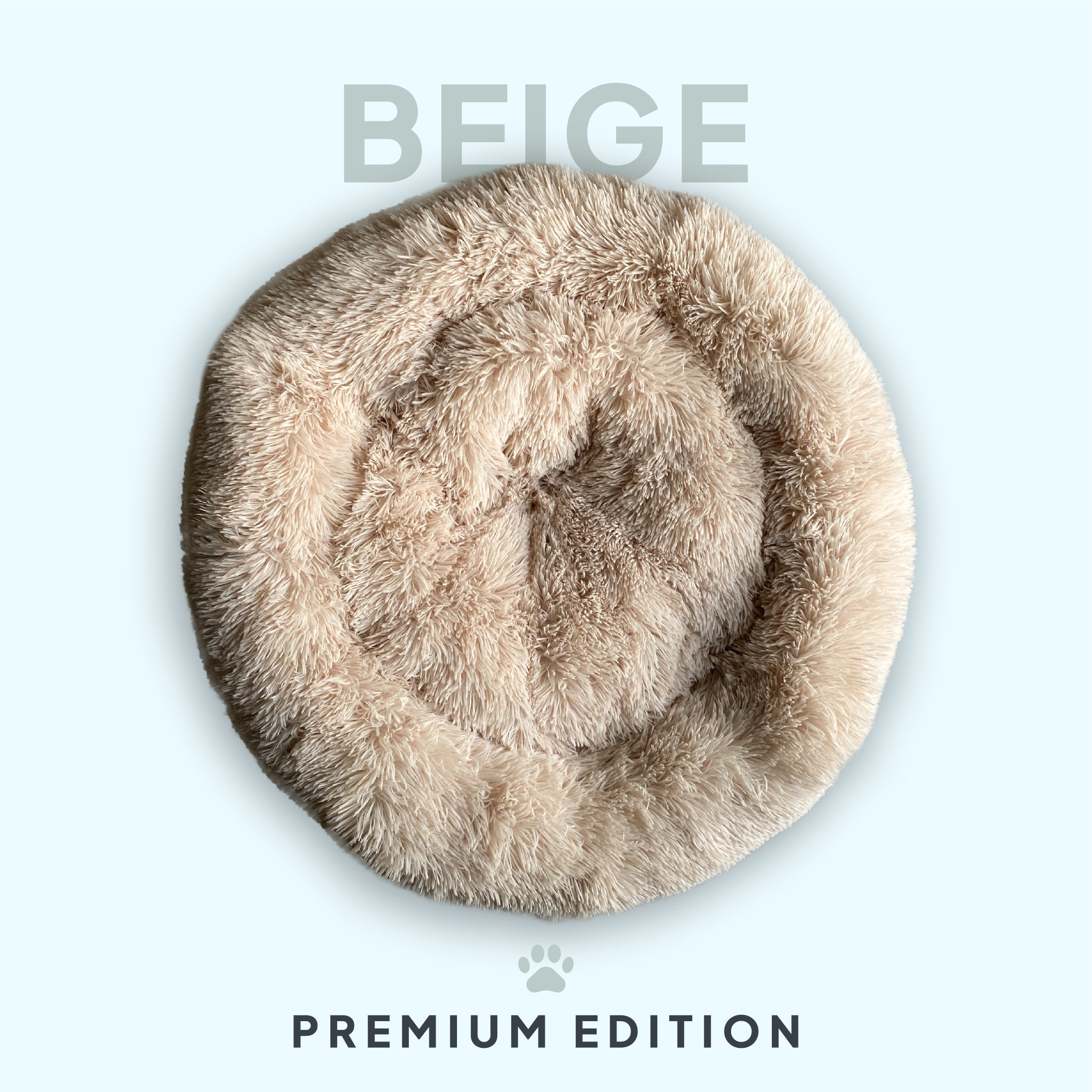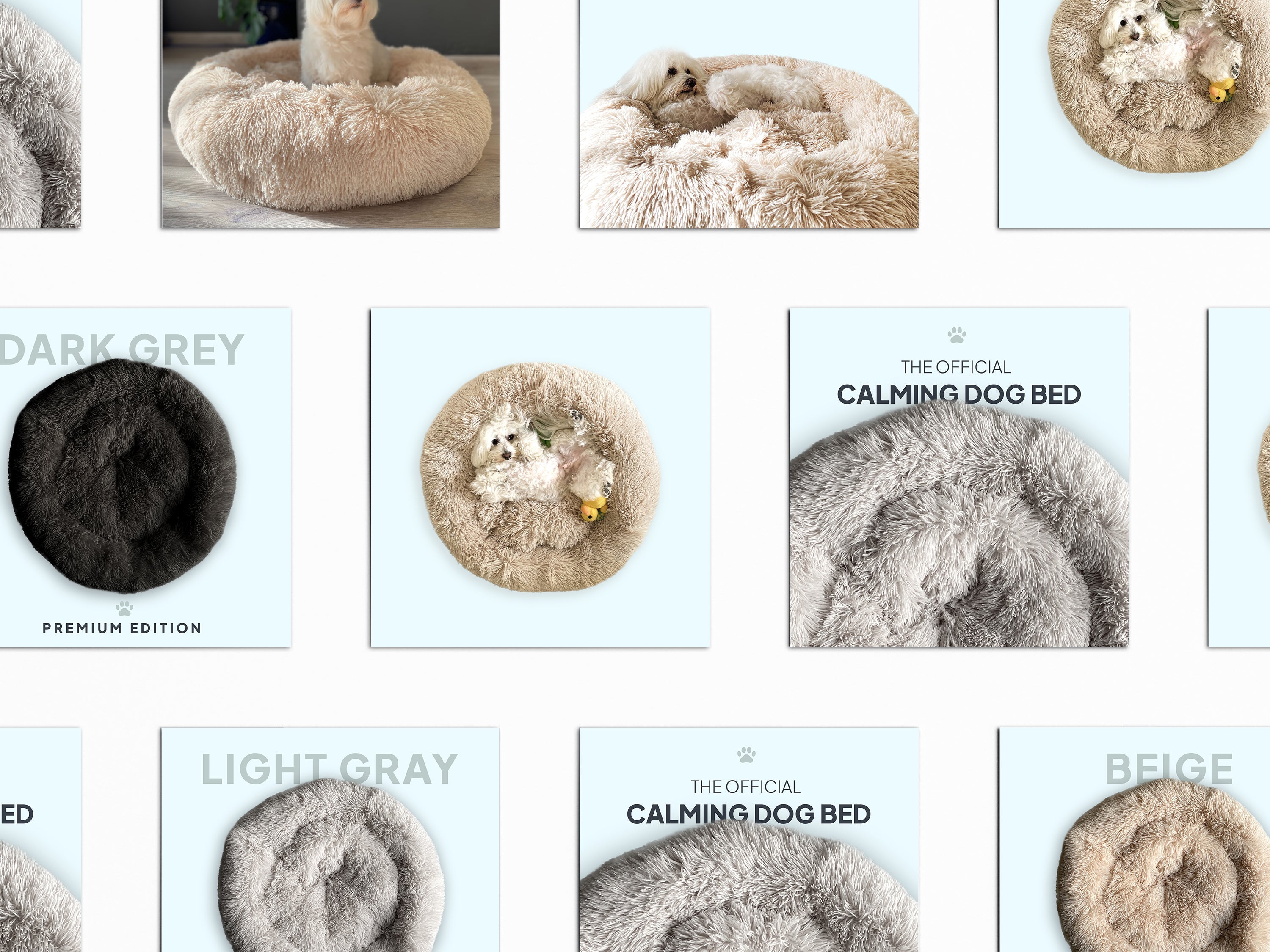 Regular price

$99.90

Sale price

$39.95

save

$59.95

Unit price

per
Secure Shopping Guarantee
Free Shipping on order above $50
Secure Shopping




Would you like to gift your Pup the most comfortable life?
Like their pet parents, not every dog is inherently anxious. But with over 70% of dogs in the USA displaying anxiety at random times (during car rides, thunderstorms or just when you're away) - our lovable companions need our support! For our fellow dog owners, we created a simple solution that helps any pup get a restful nap, or just cuddle in and relax. 
Crafted for a Calmer Experience
At Calming Pup, we've crafted one of the better dog calming beds that money can buy. This premium calming bed for dogs has been engineered in consultation with animal experts to help reduce separation anxiety and reduce the stress that your pooch may experience.
Super Fluffy
The secret to our luxury dog bed is the ultra fleecy faux-fur that feels like a cuddle. Calming Pup's dog anti anxiety solution mimics the feel and warmth of their mom's shaggy fur and helps create a sense of security that can reduce stress and longing for company when you're out of the house.
Won't Shed Mess and Fluff
One of the things that people love about our faux fur dog bed is how it helps keep your home tidier. Unlike inferior fuzzy dog beds that shed a seemingly endless amount of fluff, Calming Pup's dog anti anxiety pillow is the smarter choice for people who care about a tidier space. 
Raised Walls
Aside from the relaxing fur feel that helps reduce anxiety, Calming Pup's donut bed also features raised walls for a feeling of extra security. This creates deep crevices that allow them to explore, burrow and just get super comfy!
Warm and Cuddly
Pet owners and pooches alike simply adore how our circle dog bed is a snuggly refuge in the colder months. The super soft fibres of Calming Pup's dog bed donut help trap warmth, creating relaxing haven that can fight off chills faster. This cozy dog bed is ideal for older pups that need a little extra love and attention.
Reinforced Stitching
It's time for furry dog beds that fall apart in moments to step aside. Our top-of-the-line calming dog bed has been crafted with extra reinforced stitching that ensures it won't come apart at the seams, no matter how active your dog is. Ideal for even the most rowdy critters, Calming Pup's washable pet bed is the obvious choice for pet owners who place quality first. 
KEY FEATURES
COMFORTING
This donut dog bed from Calming Pup has been specifically crafted to help soothe your furry friend. With plush faux fur that feels just like a cuddle,
WASHABLE
Say goodbye to bed for dogs that are impractical & dirty. This washable dog bed from Calming Pup can be easily tossed in the washing machine
ANTI SLIP
With a clever textured base that keeps your dog donut bed firmly in place, Calming Pet's dog anxiety bed won't slide across tiles and floorboards.
ALL BREEDS
We offer more than just dog beds for large dogs. Calming Pup's soothing doggy bed comes in a range of sizes to suit almost any breed.
Frequently Asked Questions
Do Calming Pup Beds Work?

Our beds have raised edges to create a cozy experience and make your pup feel protected, calming their overloaded sensory behaviors. These are great for dogs who feel anxious during thunderstorms, loud TV noises or when you are away!

What Calming Pup Bed size is the best for my dog or pet?

Your pup's weight holds the answer to this question. Small bed for dogs less than 10 pounds. Medium for 10-25 pounds. Large for 25-40 pounds. XL for 40-75 pounds and Jumbo for 75 upto 100 pounds.

How fast is delivery in Calming Pup Dog Beds?

Our delivery time depends on your location and if items are in stock at your local warehouse, but our team strives to deliver all instock orders within 3-5 business days. If they are out of stock then they will be custom produced to be delivered within approx. 2 weeks

What is your return / cancellation / refund policy?

TKindly reach out to our support team at support@calmingpup.com, if you'd like your order to be cancelled or you'd like for us to assist you in the return process. Please also check our returns and refund page on the link: https://calmingpup.com/pages/usa-returns-refunds-cancellations-1

Choosing a selection results in a full page refresh.